My Team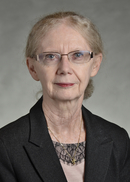 Sheila Marie Nero
Associate Wealth Management Advisor
Office 407-754-0500

I coordinate investment operations for our team. During my 27 year career in financial services, I've worked with dozens of advisors and thousands of clients at EF Hutton, UBS and Shearson.
I work with Anne to develop individualized Personal Planning Analysis reports for each client, perform analysis of investment statements, establish and service all investment account needs. I also maintain Anne's records, licenses, regulatory agency compliance and business operations.
I have two grown children and 2 fabulous granddaughters named Brianna and Adrienne.